Pelagia House – an old, stone house in the middle of the island of Zlarin. Zlarin is part of Šibenik archipelago, in the middle part of Dalmatia. It's famous for long tradition of coral hunt. It's easily accessible from Šibenik and Vodice by ship, couple of times a day (see full schedule here!). Cars are banned from the island making it peaceful and quiet.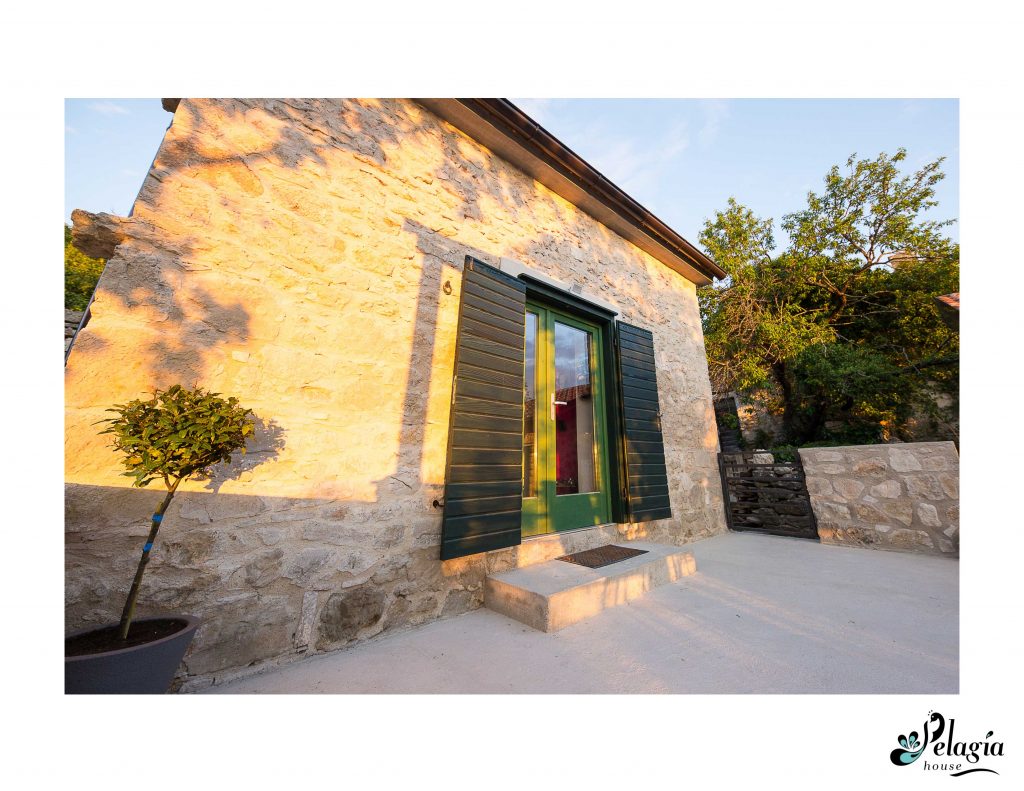 Location
As previously mentioned, the house is situated in a small place on the island of Zlarin named Borovica. It is the only house there so total privacy is insured. It's surrounded by woods which is full of beautiful peacocks! See it for yourself on Google Maps!
Exterior
Pelagia House features a beautiful terrace with table and a breathtaking view of the sea. Sunset will be a whole different experience!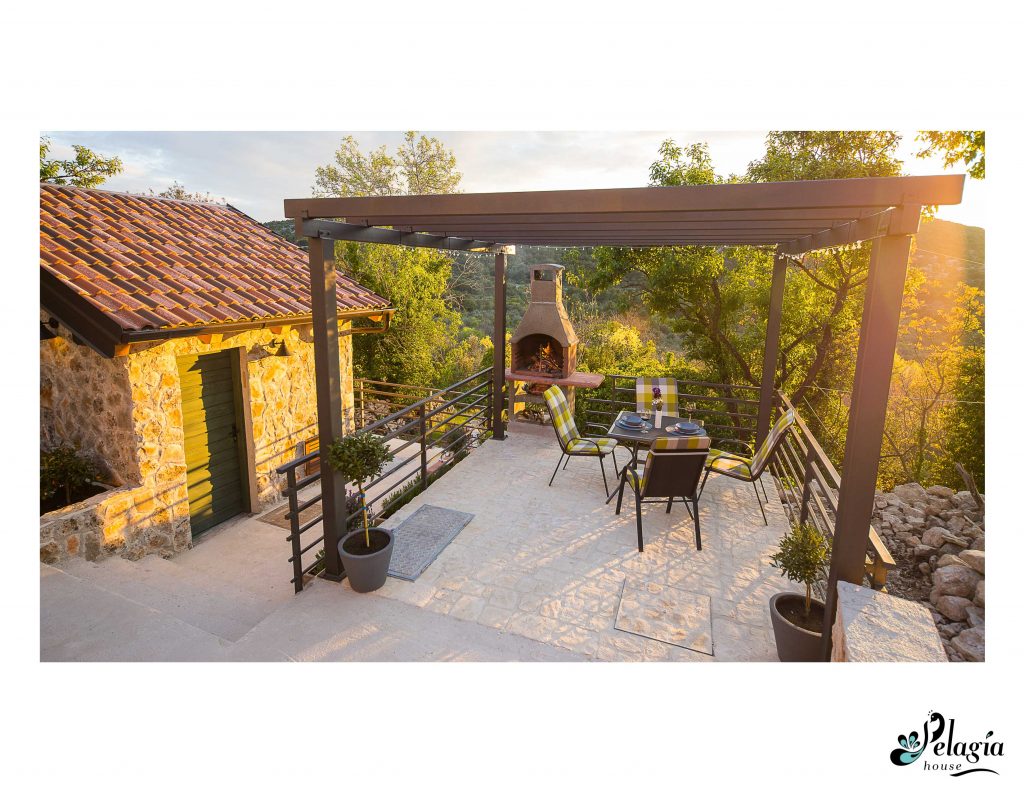 Interior
In the interior you'll be cocooned in comfort and luxury, with traditional Dalmatian decorations as well as some more modern ones. The space usage is optimized so everything you need is there. There are kitchen, living room (with an expandable sofa) and a bathroom downstairs, while upstairs is a bedroom with a big bed for 2 people and an extra bed for a third person.
Mobility and activities
Together with the house, a golf cart is at your disposal (in the centre driving is forbidden) as well as 4 mountain bikes with an additional extra child seat. Nearby bay of Veleš is just 15 minutes of easy hiking away.
Borovica is situated at the crossing of bycicle tracks – the island is ideal for short hiking tours, mountain biking and enjoying in the nature. In the centre you can rent kayaks, contract different boat tours and daily sailing, visit Vodice, Šibenik and Prvić by regular boat line. By ferry on Tuesday and Thursday you can also visit the island of Kaprije and Žirje.
Eco – friendliness
Being eco – friendly these days is very important because of big changes that are currently ongoing. The house is equipped with four solar panels which are enough to power the whole house (fridge, TV and power outlets). Moreover, the water is received from rain that's being collected into a water tank below the terrace.
Convinced yet? Book your stay!